Only Gators
2016 Florida Gators Gameday series. Assets created included prospect invites and credentials, as well as full size posters.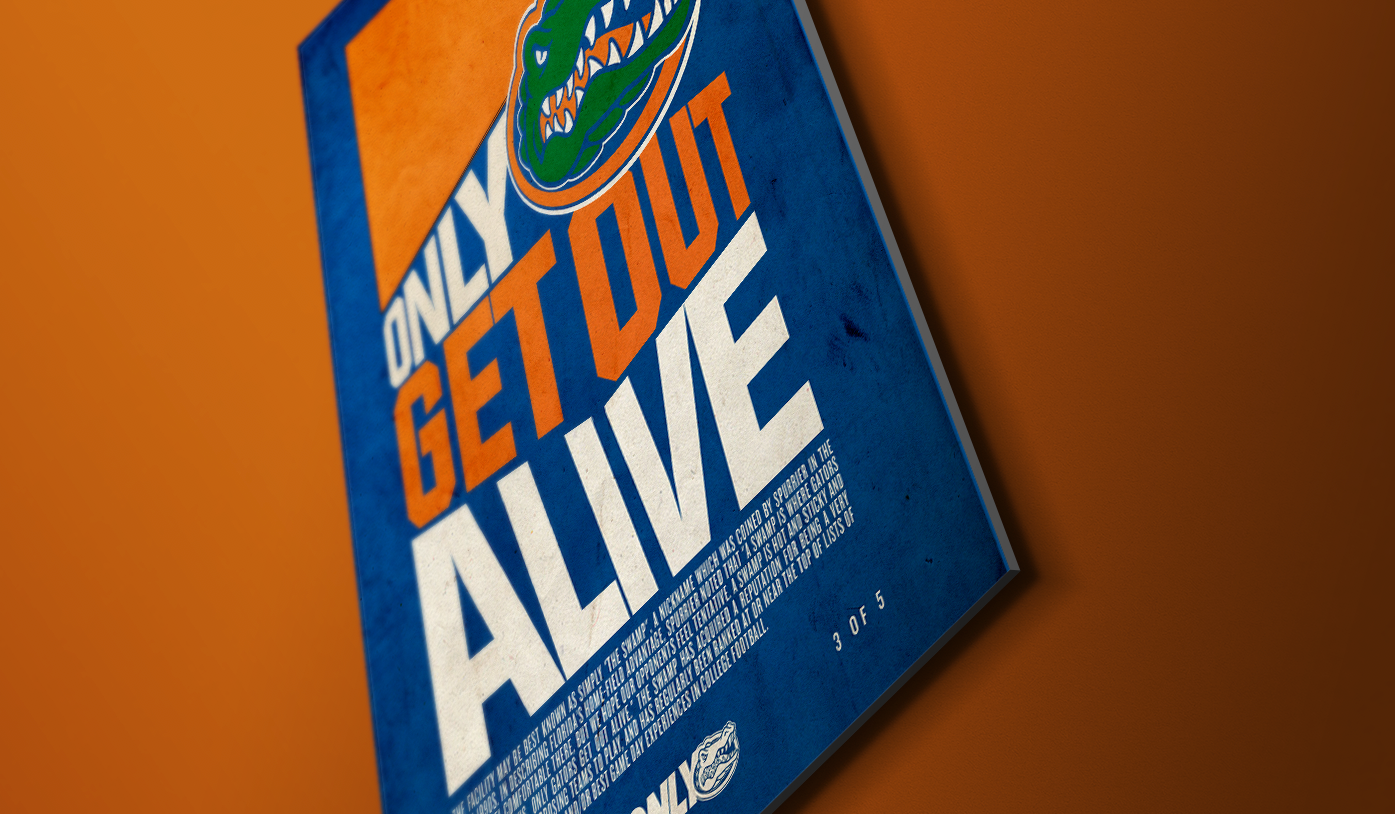 2016 Gator Gameday Series
The recruiting theme for this year's gameday series was "Traditions". For each home game this year, there was a spotlight on a different Gator tradition or something unique to UF football.

 Poster featured a visual design of the tradition as well as a short description of its origin.  
2. Two-Bits Pre-Game Cheer     
The gameday theme was carried through to the gameday invitations as well as the credentials/nametags visiting prospects would wear at the game.